Here's one of my blog entries...
I sometimes wish I had parental controls to keep me more focused and help limit the daily barrage of unproductive information that finds its way into my email or staring at me on my dual screen monitors. Staying focus is the biggest problem facing online entrepreneurs. For example, I recently wrote an article for
EzineArticles
, about being bombarded with distractions and as I was typing the article, I had literally 13 tabs open on Firefox and 2 tabs open on Internet Explorer. If you can relate to this, do yourself a favor and get into a coaching course. It made a big difference for me.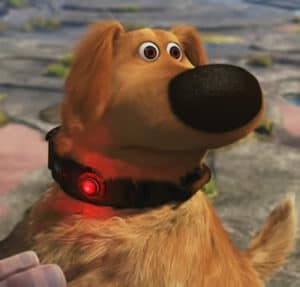 If you are like me, you are faced with a ton of distractions online. I often feel like the dog from the movie "Up" that instantly changed his focus when someone said the word "Squirrel".  In my case you can replace the word "Squirrel" with "Facebook", "Twitter" or a dozen other sites that throw me off track.  😉 So, I was definitively searching for ways to be more productive online. Istarted to read books on the subject.  One of the books was by Tim Ferriss, called the "Four Hour Work Week", and it was very, very good. If you like to read, then I would suggest you buy this book and read how to isolate your distractions and automate your productivity.  The other book was called "In Extremis Leadership" and while it was about leadership in extreme situations, I found that it had value worth sharing to online entrepreneurs.  So, I did a youtube video while the book was still fresh in my mind. You can
view my youtube video
that I created based on the teachings from the book. However, if you are the type of person who just wants to know how to be more productive, then I strongly recommend you watch Mark Hoverson's 13 Super Productivity Secrets.  Mark's  "13 Super-Productivity Secrets", taught me just as much as the book as it relates to being productive.  Mark methodically describes each step to help people become more productive.  Unfortunately, you will only have access to this video if you are member of Mark's course, or unless he has the video online on
Mark's Official Training Website
. You can check to see what his program is all about. So, if you are looking for ways to stay productive while in front of your computer screen I would highly recommend that you enroll in a course. It doesn't matter what course you enroll in, just make a decision to get productive while online. Don't be afraid to spend a little money on your
own personal productivity
. I think you will actually find that if you spend a little money you will take the course more seriously, and extract tangible results. The course I use is the Mark Hoverson coaching course.  I recommend Mark Hoverson's course because it worked for me. Since taking Mark's course I have produced almost 30 Youtube videos, created my own e-book, published several capture pages, and increased my sphere of influence. This is all good stuff and it would not have been possible without the motivational knowledge that I learned from the course.  If you are interested in learning more about this course, you can visit
Hoverson's training website here
. If you have any questions regarding this article, feel free to call me. I really enjoy talking to people about his course and I always answer my own phone. Peace, Ray 754-273-7292
© 2019 Firefighter and Entreprenuer