Here's one of my blog entries...
I woke up this morning to the news that A&E were suspending Phil Robertson from Duck Dynasty over comments he made based on his personal religious beliefs. I wanted to share my personal thoughts on A&E decision to indefinitely suspend Phil Robertson from Duck Dynasty.   In today's society there are very few family shows you can put on the television. We love watching Duck Dynasty!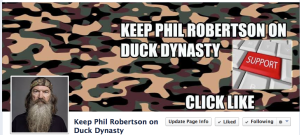 I hope they decide to keep Phil Robertson on Duck Dynasty. I'll admit that I jumped on the Duck Dynasty band wagon only a few months ago.  But, I've been hooked every since and we have watched all the previous episodes.  It has now become a nightly activity that my family watch. It's a "reality show" and I expect to see the reality of a family that proclaims their faith, and having a good time while bringing wholesome humor into our home.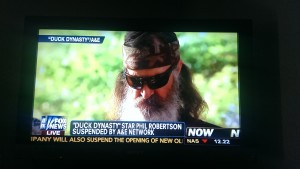 Anyone who watches the show knows that Phil Robertson is a Godly man and speaks his mind. All he did in his interview was to recite scripture from a person who regardless of your beliefs was a man of love. We support Phil Robertson and appreciate his courage to share his beliefs publicly.
© 2019 Firefighter and Entreprenuer